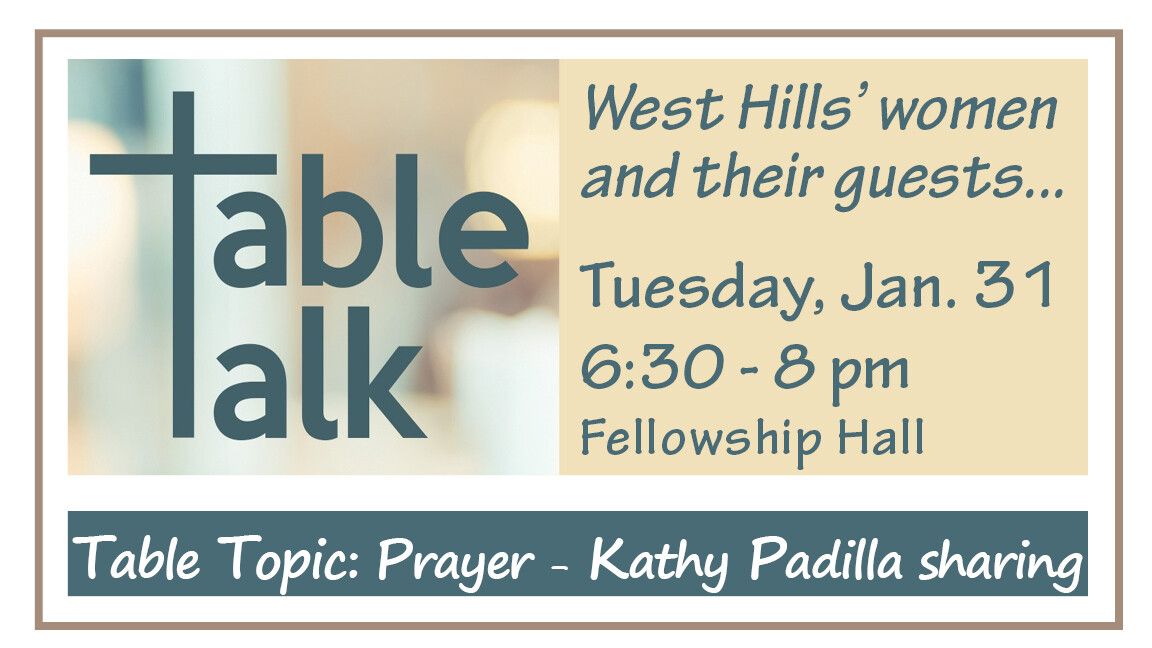 Tuesday, January 31, 2023
,
6:30 PM - 8:00 PM
Location: West Hills Church, 3015 S 82nd Ave, Omaha, NE US 68124
For many of us, January is a time of year when we reaffirm past commitments and make new commitments. As you consider your 2023 priorities, you are warmly invited to join in Table Talk. This is a new program for West Hills women and their friends with a purpose to draw women closer to God and one another. So far, God's presence and blessing have been felt at each gathering.
Each gathering is a standalone session, so it's fine to attend one or all of the upcoming monthly opportunities. After enjoying some fellowship and a simple dessert, one of our West Hills friends shares some "Food for Thought" on a relevant topic and then a Table Host leads a small group discussion on that subject.
Topic: Prayer, Kathy P. sharing
Attending a Table Talk is one way you can spiritually refresh yourself for what God has in store for you in 2023. You don't need to sign up. A seat at the table will be waiting for you, and we hope you will come!