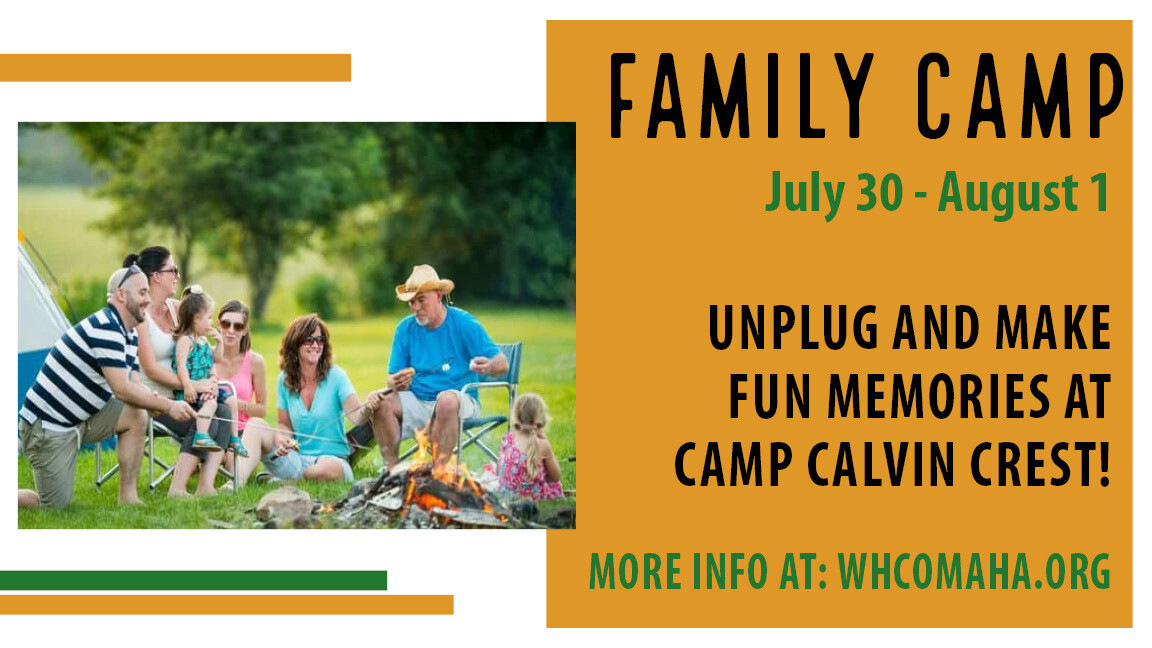 Friday, July 30, 2021
,
6:00 PM - Sunday, August 01, 2021, 12:30 PM
Location: Camp Calvin Crest, 2870 Co Rd 13, Fremont, Fremont, NE US 68025
This summer, West Hills Church is creating a special weekend opportunity to bring generations together to connect with God, each other, and the world. Building relationships, making shared
memories, getting unplugged, exploring nature, and having informal opportunities for cross-generation conversations are fun and effective ways to grow in our faith together.

Our weekend camp is being designed for children, teens, and adults of all ages to explore what it means to be "On a journey with the Living Christ: connecting with God, others, and the world" through group and personal time with scripture, song, activities, and reflection in the beautiful setting of Camp Calvin Crest in Fremont.
Each household will have its own lodging. Participants may choose between an airconditioned cabin with private bathroom or the motel-style lodge rooms. Meals will be prepared by Calvin Crest's amazing kitchen staff.
There will also be plenty of unstructured time at this beautiful camp overlooking the Platte River. We hope you will be part of a fun weekend of building faith, memories, and relationships!
Details:
Who: YOU! This camp is for the whole West Hills
Church family Check-in 6:00 p.m. Friday, July 30
Check-out 12:30 p.m. Sunday, August 1
Cost varies with lodging:
• Cabins - bring own linens: available for 3 or more people. $80/person
• Motel-style lodge rooms - linens included: $195 single; $350 double; $400 triple/quadruple occupancy
• To request a scholarship please email jessica@ whcomaha.org.