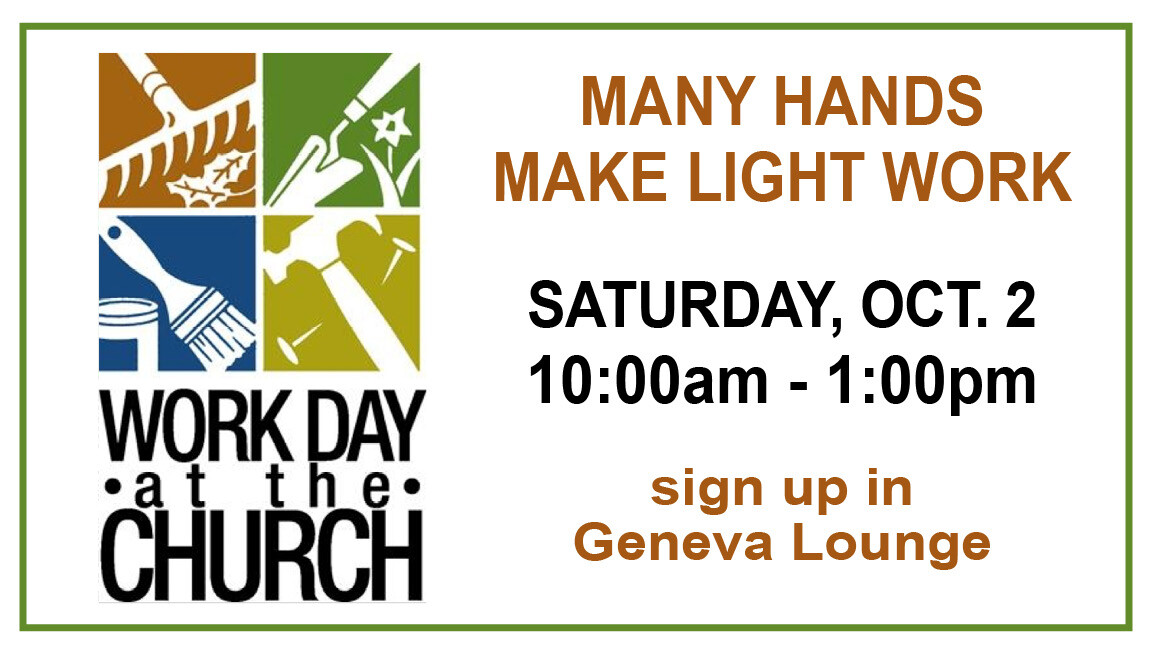 Saturday, October 02, 2021
,
10:00 AM - 1:00 PM
Location: West Hills Church, 3015 S 82nd Ave, Omaha, NE US 68124
Men, women and teenagers are needed to make our church spic & span for the new season. Some of the tasks are painting, dusting, window washing, carpet vacuum and / or shampoo, cobweb removal, clean gutters, pick up debris along fences, etc. Your church, and John Good, need your help to keep our building a welcoming place to worship.
Many hands make light work!
Come at 9:30am for coffee, juice and rolls provided by the Men's Ministry team.
Sign up in Geneva Lounge on Sunday or call the church office at 402-391-8788.