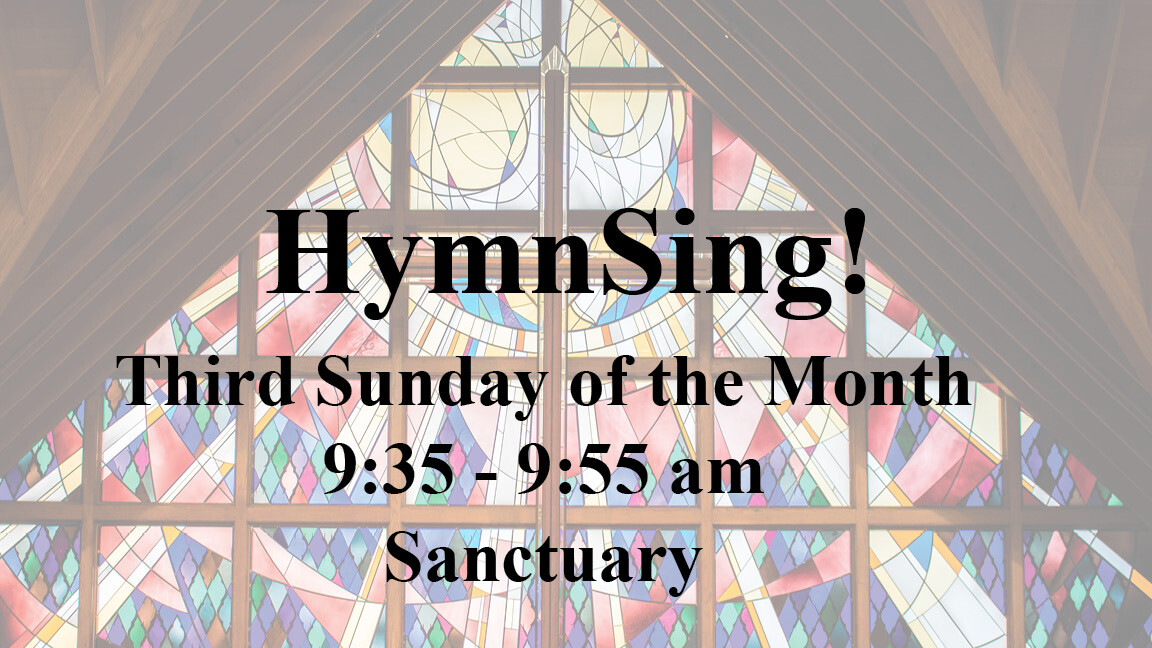 Third Sunday of the month
,
9:35 AM - 9:55 AM
Location: West Hills Church, 3015 S 82nd Ave, Omaha, NE US 68124
We will devote about 20 minutes prior to worship to singing some of the timeless hymns from the church hymnal. Our current plans are to make the third Sunday of each month the HymnSing Sunday, so there will be several opportunities for YOUR favorite(s) to be included. Everyone is welcome!