Back to Staff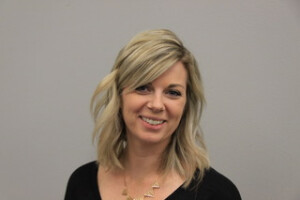 Erika Hanna
Nursery Coordinator
office: 402-391-8662 x1018
Employed at West Hills since...
2004
Family
I have been married to husband Chris since 2008. We have three children, Macklin, Everly and Henrik. Our family is rounded out with one dog, cat, fish and snail.
Best thing about your job
I get to share the love of Jesus with the littlest of them all! I love being able to use my background in early childhood to connect with each little one that walks through our nursery doors. Usually, we are one of the first people outside of the child's home who is sharing the good news of Jesus.
Favorites
SCRIPTURE: Jeremiah 29:11
MOVIE: Crash
BOOK: The Pact
SNACK: Cookies (specifically oatmeal chocolate chip)
Something that gets on your nerves
Whistling
Some hobbies/passions
Baking, reading, easy crafting, chasing children, snuggling children, blogging
Something people may not know about you
I have megalophobia. I am terrified of large objects. The thought of standing under an airplane sends me into panic mode. No cruises are in my future.
Your happy place
...anywhere surrounded by love.