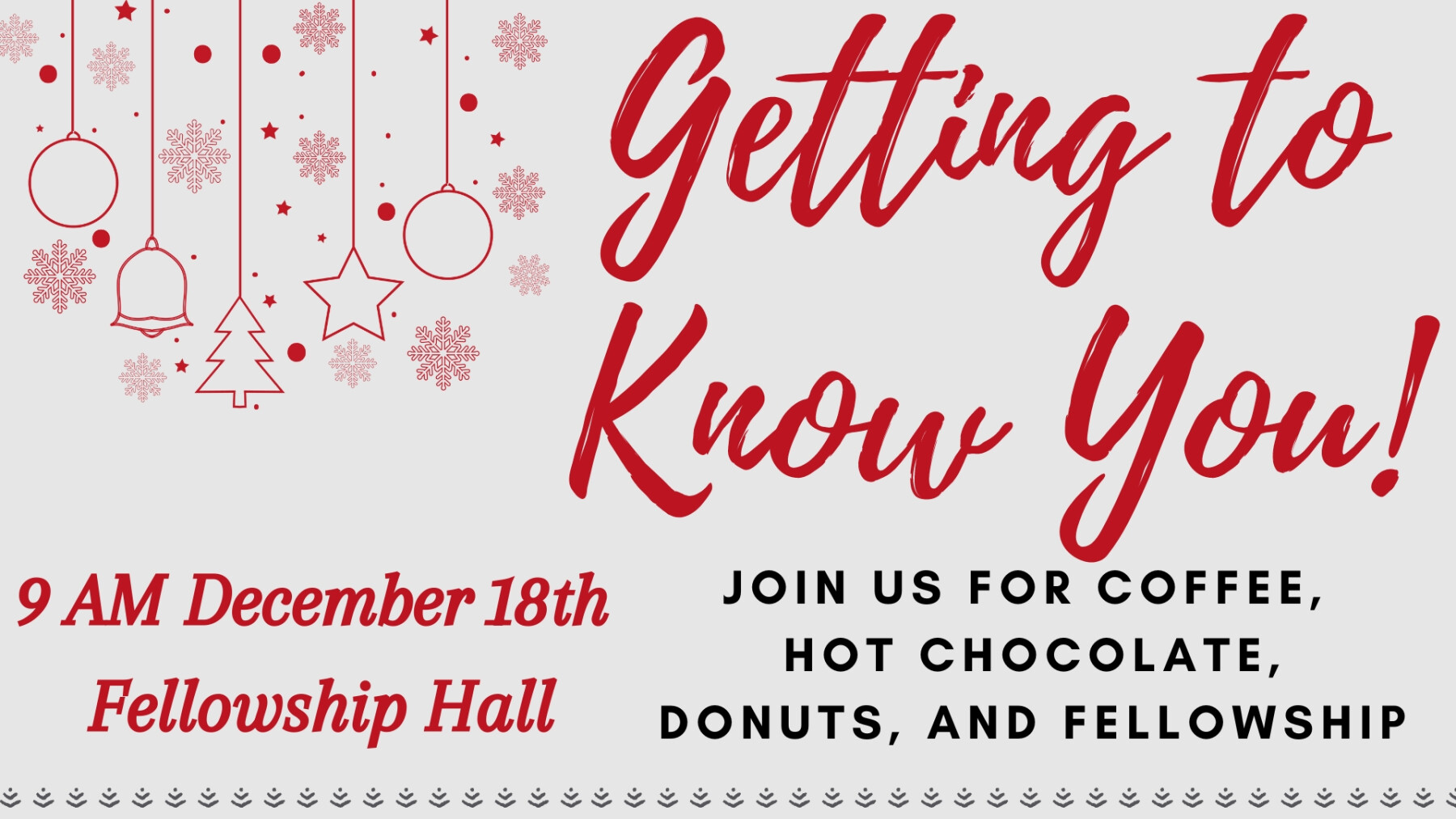 Sunday, December 18, 2022
,
9:00 AM - 9:50 AM
Location: West Hills Church, 3015 S 82nd Ave, Omaha, NE US 68124
As our strategic priority states, GO BUILD RELATIONSHIPS, we once again have an opportunity to "Get to Know You" just a little more.
We will meet downstairs in Fellowship Hall to converse over casual Christmas memories and questions, eat some donuts, and enjoy coffee or tea.
To invest the time to get to know someone offers the gift of being understood. Join us. You will be happy you did.