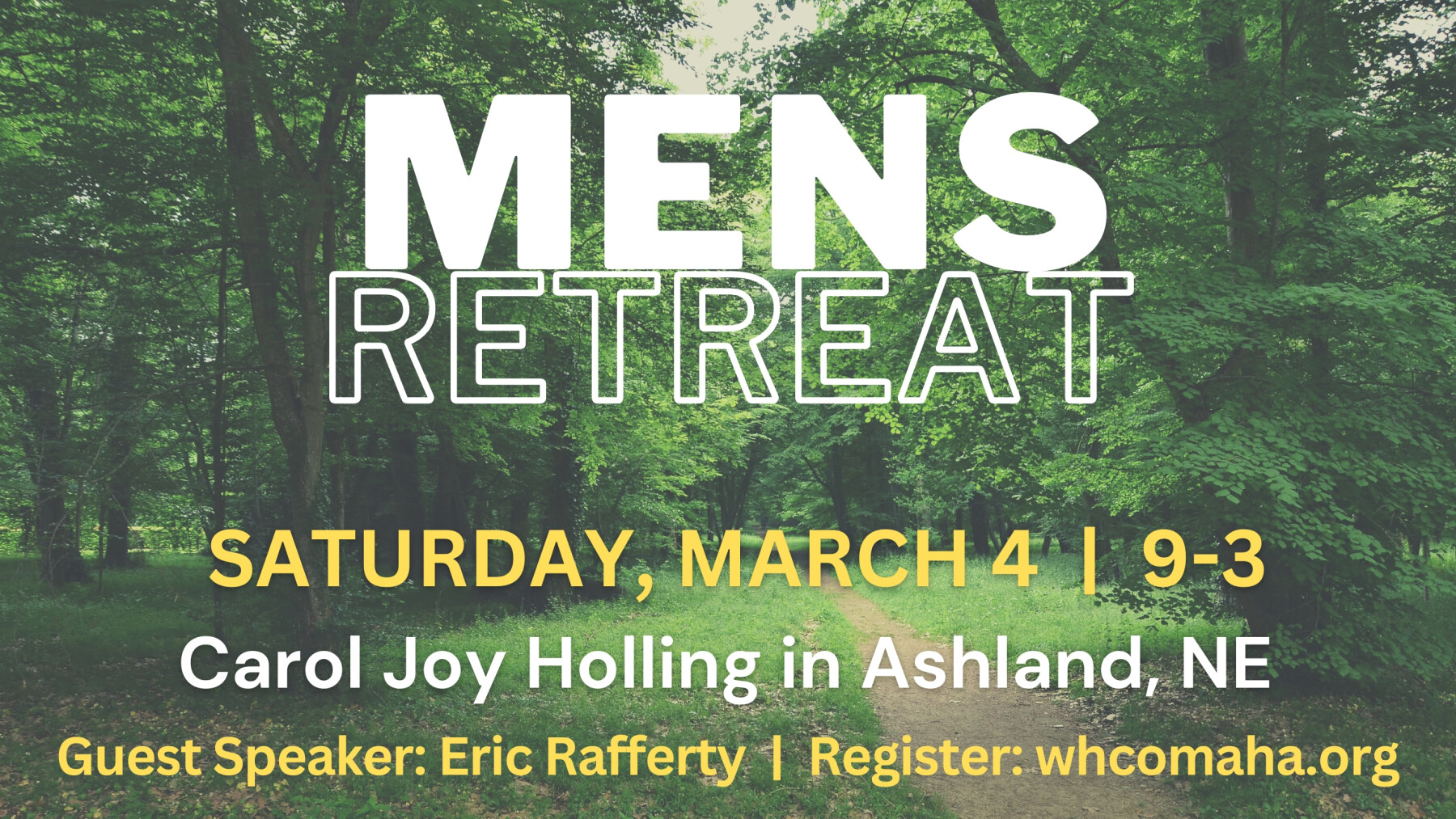 Saturday, March 04, 2023
,
9:00 AM - 3:00 PM
All men are invited to a day out of the house, at the relaxing and beautiful, Carol Joy Holling Retreat Center in Ashland, Nebraska. The
The retreat will begin at 9 am and wrap up by 3 pm.
The guest speaker is Eric Rafferty and he will be sharing on relationships; those with God and with others. Eric will teach from the book of Acts, chapter 2.
The retreat fee is $15 per individual or $20 for a family.
Don't delay: Register Today!