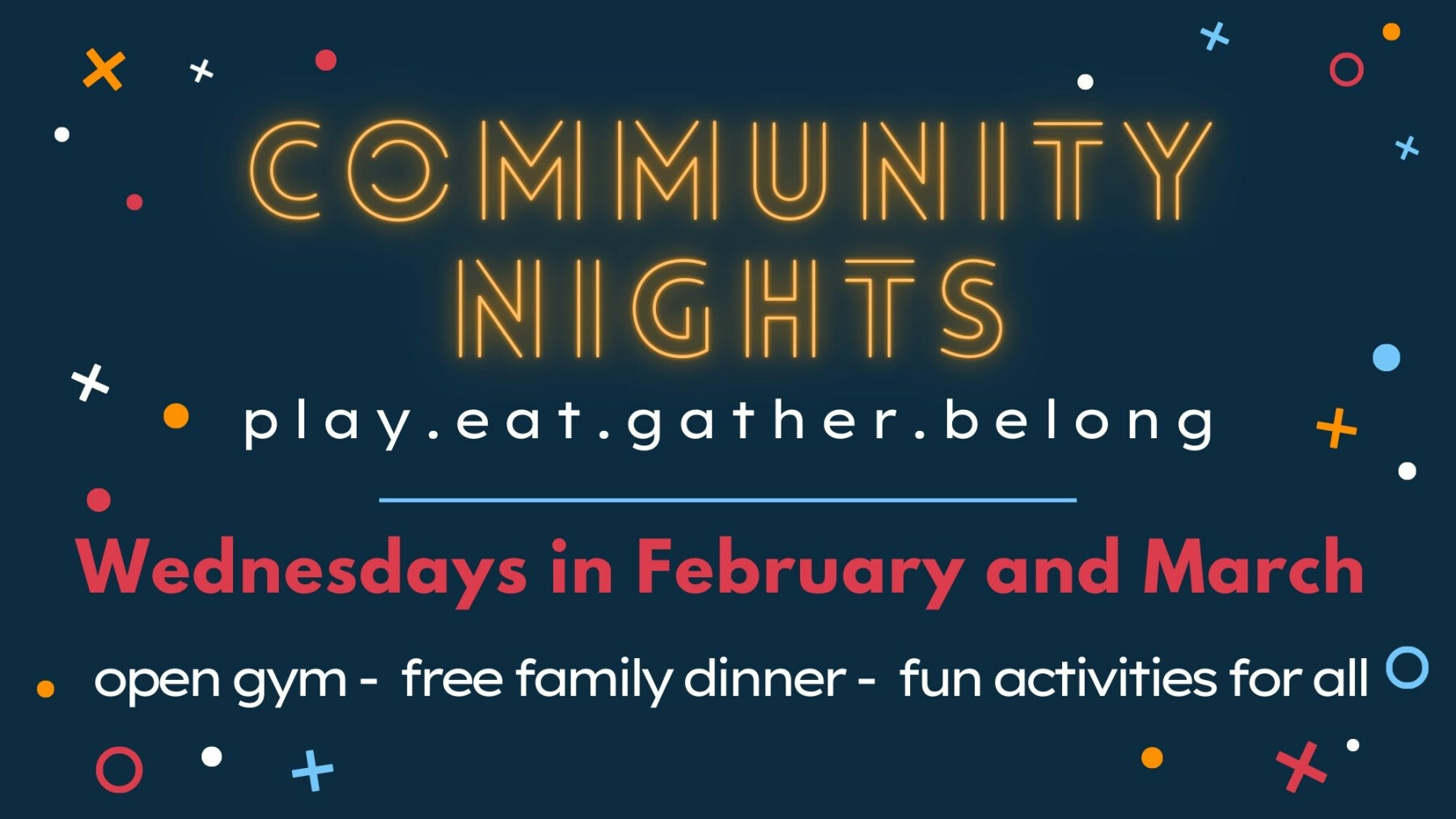 Every Wednesday, from 02/01/2023 to 03/22/2023
,
4:30 PM - 7:30 PM
Location: West Hills Church, 3015 S 82nd Ave, Omaha, NE US 68124
We are so excited to begin the winter session of Community Nights in February and March! If you attended in the fall, there will be a few changes, so be sure to come and invite a friend. It would be a great help, for planning purposes, if you would registered here. The first Community Night is Wednesday, February 1st.
4:30-5:20 pm- open gym and craft/activity
5:30-6:30 pm - dinner
6:30 - 7:30 pm - performing arts activity and games
We will meet every Wednesday in February and March with the exception of the Fish Fry on March 29.