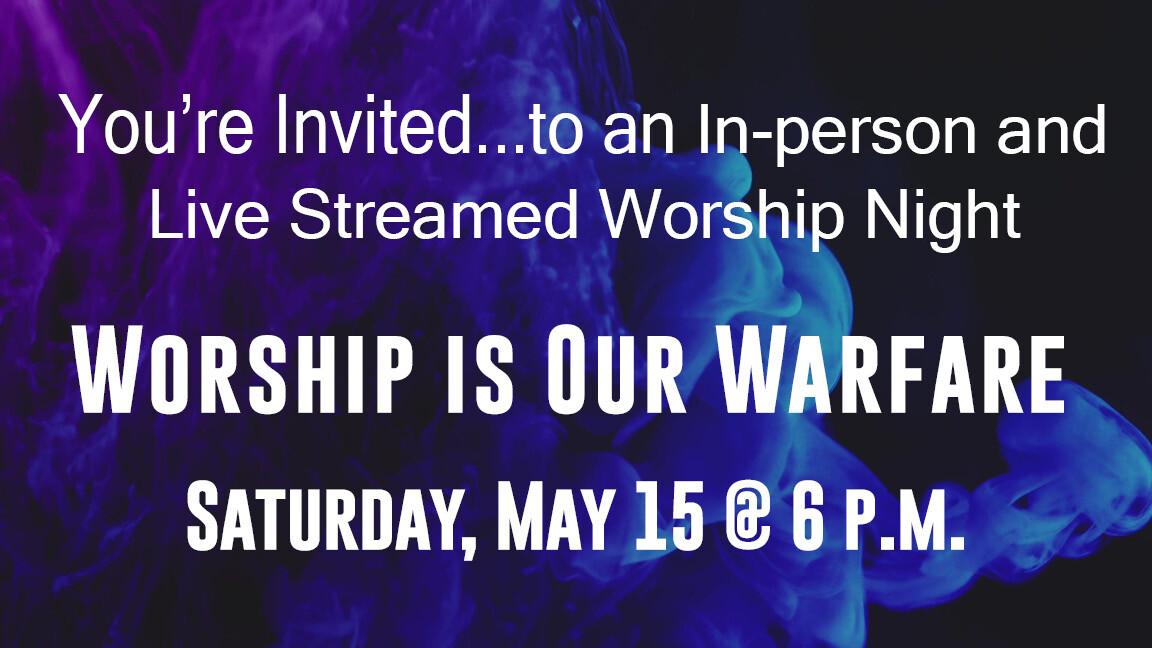 Saturday, May 15, 2021
,
6:00 PM - 7:00 PM
Location: West Hills Church - Omaha, 3015 S 82nd Ave, Omaha, NE US 68124
This is your Worship Resident, Anna, letting you know about an exciting opportunity for worship coming up. I will be hosting a live Worship Night on Saturday May 15th. This will serve as my final project requirement for my degree in Worship Arts. I'm calling it Worship is Our Warfare because we were, are, and will be in a very real war between good and evil until He returns or calls us home. A big way we can fight is through lifting our songs of worship to God. The good news is that the battle belongs to God. He's already won the war. It's only a matter of His perfect timing when we will see it. In the next couple weeks, I encourage you to check out the Worship is Our Warfare playlist on YouTube or Spotify. This will have songs from the setlist and some other good ones on this theme.
YouTube:
https://youtube.com/playlist?list=PL_kqt39oiAd7d4njs1FEsODzaCvnp45vh
Spotify:
https://open.spotify.com/playlist/1AufeSMEQ14M7UDQoKzesr?si=TTuVkG8JR8mLZvrLBufrqQ