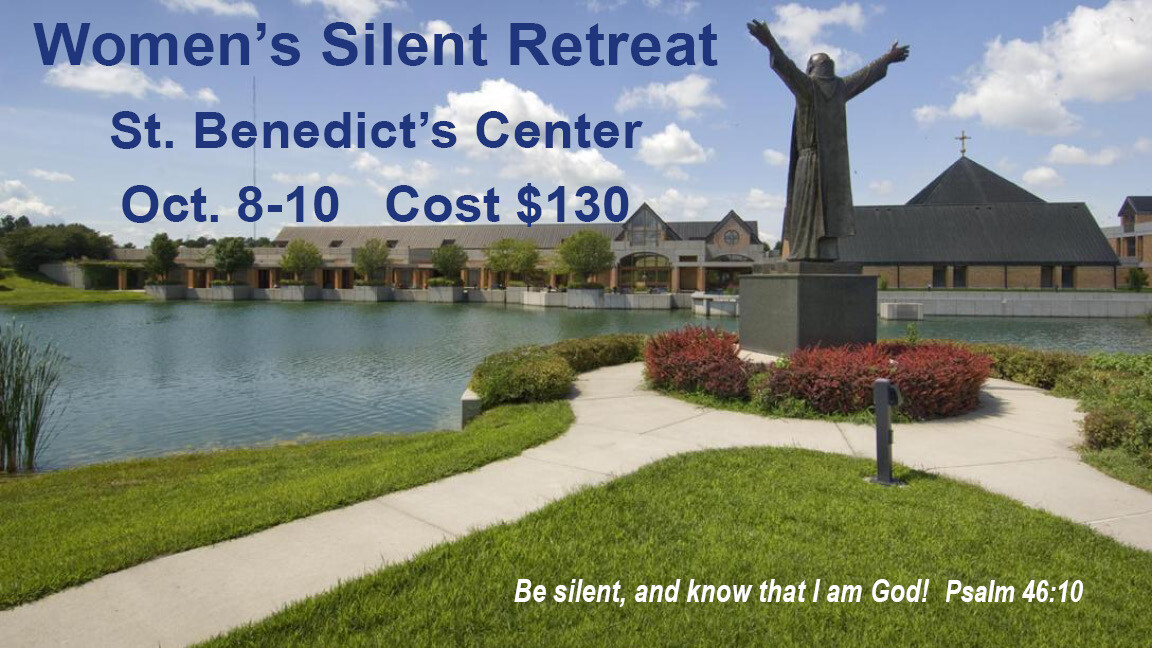 Friday, October 08, 2021
,
7:00 PM - Sunday, October 10, 2021, 11:00 AM
Location: St Benedict Retreat Center, 1126 Rd I, Schuyler, NE US 68661
Cost: $130.00
Registrations are being accepted for the next Women's Silent Retreat on October 8-10 at the St. Benedict Center in Schuyler, Nebraska.
The cost for the weekend is $130. To sign up, contact Linda Springsted by Sept. 26 at or call 402-290-4704.
You won't regret this time away spent with God!