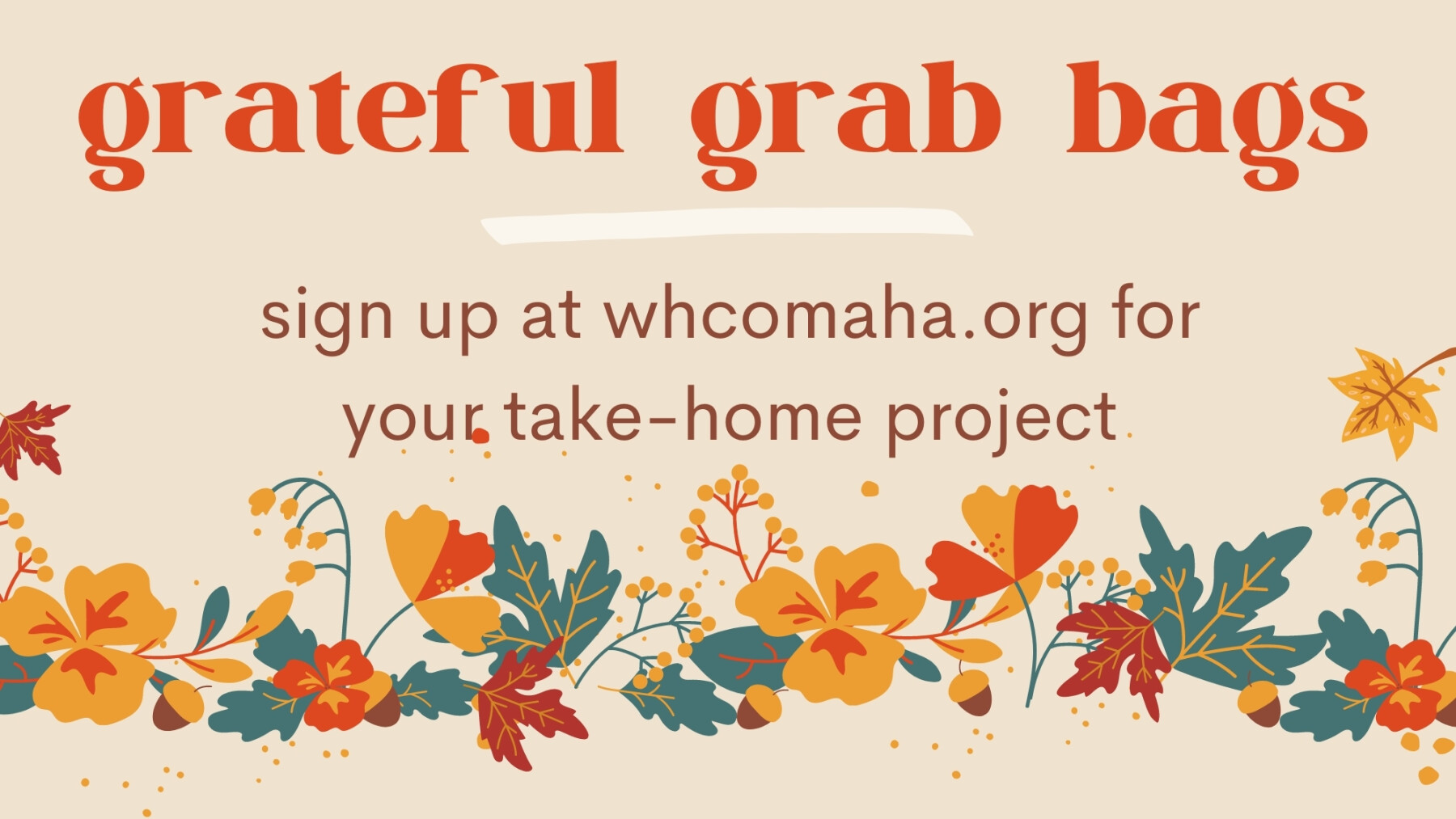 Every Sunday, from 11/07/2021 to 11/28/2021
,
9:00 AM - 11:00 AM
Location: West Hills Church, 3015 S 82nd Ave, Omaha, NE US 68124
November is the perfect time to come together around the table to focus on gratitude, generosity, and grace. Grateful Grab Bags are a carefully chosen collection of six fun, conversation-rich, and experiential activities designed to help you build relationships around the timeless Christian practice of thankfulness. Sign up for a take-home kit below and think about who you would like to invite to join you in this gratitude growing opportunity! Kits will be ready for pick up beginning November 7.