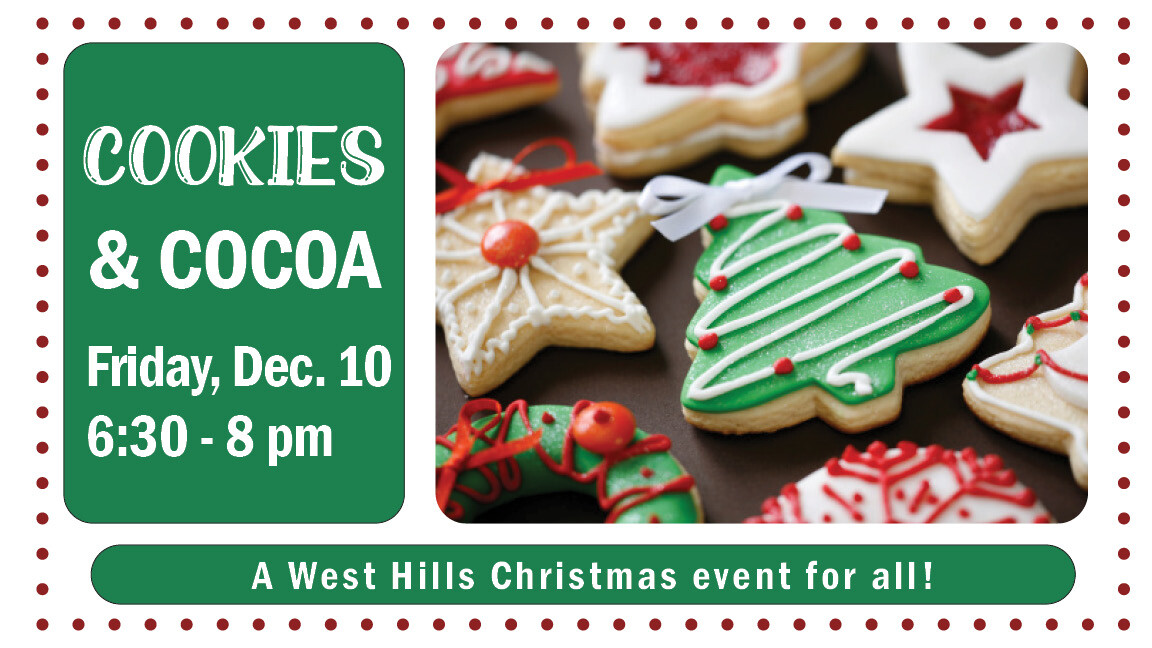 Friday, December 10, 2021
,
6:30 PM - 8:00 PM
Location: West Hills Church, 3015 S 82nd Ave, Omaha, NE US 68124
Christmas is just around the corner, and we are so excited! We also know Christmas is a busy time for families like yours. That's why we are planning a fun, relaxing night out. Enjoy a night away from the hustle and bustle of shopping, parties & get-togethers - but let us do all the work.

Join us for a night of family fun, delicious snacks, games & decorating cookies for a great cause! This event is open to all! Children must be accompanied by one adult.

To register click the form below, call the church office at 402-391-8788 or visit the sign up table in Geneva Lounge on Sunday morning. The deadline to register is December 8.

As always, if you have any questions, feel free to contact Jessica Scheopner at or call the church office at 402-391-8788.