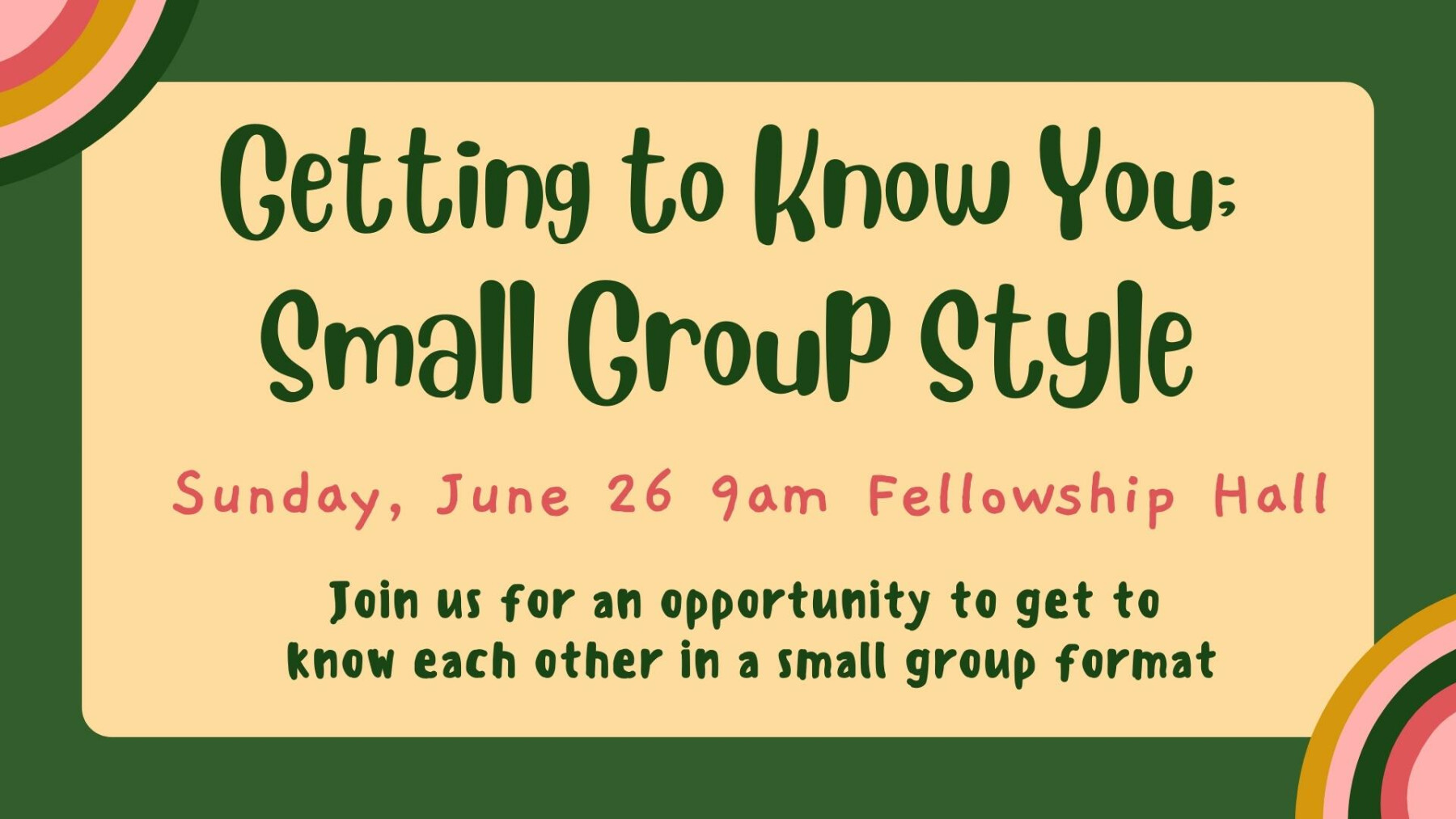 Sunday, June 26, 2022
,
9:00 AM - 10:00 AM
Location: West Hills Church, 3015 S 82nd Ave, Omaha, NE US 68124
Join us for an opportunity to get to know each other in a small group format.
No registration needed.
Resources for healthy small groups available.
Facilitated by Sheryl Overby, Small Group Deacon.