Sunday School
Starting at 8:45 a.m. every Sunday, middle school and high school students meet in the Youth Lounge, on the lower level. They eat donuts, play games, study the Bible and learn what it means to live a life radically for Jesus Christ. Sunday school ends at 10:00 a.m., and youth are invited to worship with their families or Luke and Nicole at 10:30 a.m.
Confirmation
Confirmation at West Hills is designed to lead students in 7th grade into a deeper understanding of who God is and how the church as a whole functions. It is focused on enhancing biblical literacy while allowing the students to meet our staff members and learn first hand what goes on at West Hills on a daily basis. After a student is confirmed they are considered members of West Hills Church, with all the rights and responsibilities that come with that commitment. Confirmation is also a great time to build relationships and have incredible amounts of fun, both in and out of class.
Wednesday Night Youth Group
Have fun getting into God's word with other middle and high school students! We get together in the Youth Chapel (room 406) from 6:30 - 8:00 p.m. to worship, play games, and have small group time to talk about how to understand God's Word and live out our faith in real life. We would love to see you there!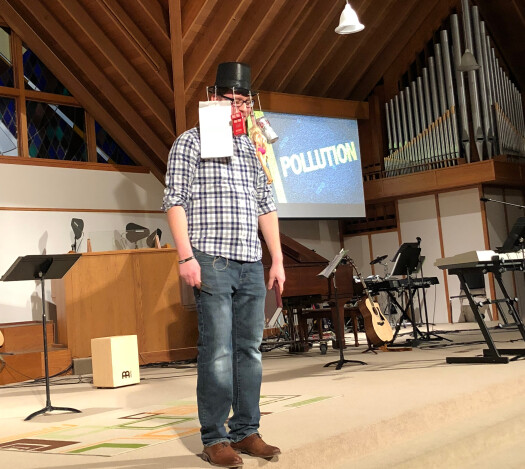 Youth Worship Band
All students are encouraged to join the Youth Worship Band! Singers, drummers, guitarists, pianists, bassists, saxophone players, violin players, hand clappers and snappers; if it's musical, we want you to join! But what if you don't play an instrument? No problem - be a part of our media team by running slides, doing light shows, running the sound board, and setting up our technology! We practice weekly and lead worship during our Wednesday Night Youth Group. Occasionally we lead worship on Sunday mornings or for special worship times. If you are interested in joining please contact Luke Burns.
Young Adult Ministry
Young Adult Ministries at West Hills is brand new! Be one of the first to join! Our Young Adult Ministries include anyone 17-25 years of age. As this ministry evolves, more details will follow. Stay tuned!
For questions regarding Youth and/or Young Adult Ministry contact Luke Burns at: